HandyQuick has been providing handyman and contractor services for residential and commercial properties in the Twin Cities for many years. We are a network of licensed, insured, and talented vendors who cover the seven-county metro area in the St. Paul and Minneapolis region in Minnesota. We provide quality services to a number of individual owners and rental properties under management. Today, we are talking about hiring contractors and vetting the vendors and people you will work with.
Checking Licenses and Registration
A lot of people think that picking a vendor is just a matter of going to Angie's List and the Better Business Bureau to see what they have as far as vendors and then look at the ratings, then get someone engaged to do the work. Hiring a contractor is more complicated than that. Good reviews and customer service go a long way in making sure a contractor is doing the right things, but there are a lot of handymen who don't have the proper credentials or the licenses required by Minnesota to do work. In fact, there is an easy way to find out if your prospective contractor is properly licensed, bonded, insured, and has the right credentials for the job. You can go to the Department of Labor and Industry, or DLI for the state of Minnesota, and look up a contractor. You will find out if they're licensed or registered, and also will find out if they have any violations, or consent orders against them that would make them suspect as a good quality vendor. We are not talking hours of due diligence on your part to vet a vendor – and in most cases you can look them up in minutes, and be able to tell the good from the bad (or unregister / unlicensed).
Minnesota recently instituted a registration process for all contractors regardless of whether there is a license requirement. There should at least be a registration form on file for all contractors on the Minnesota DLI website. Those who focus on one trade – we call them the one trade wonders – if they're painting or only doing sheetrock, if they remain in that specialty trade, they don't need a license. But they do need to be registered. Once you have someone who does multiple specialty skills, they have to have a contractor's license. It might be a residential remodeling license or a residential building license, or some other license available through the Department of Labor and Industry. Be careful because even if they are registered, you don't want them wandering outside of their trade and doing both painting and drywall repair or electrical work as well. Multiple specialty trades is the line where licensing becomes a requirement, and an important one at that.
Why Contractors Must Be Licensed
You want to find a contractor with a license because it demonstrates professionalism and protects you. Good contractors want to be on the up and up with the DLI. Also, it says something about the contractor. It means they are willing to do the ongoing education, willing to meet the initial requirements, and willing to go above and beyond and continue to maintain the credentials that are so important when someone is working on what is probably your most valuable asset. So make sure individuals you hire have their license. It should be a point of pride for the contractor because it differentiates them from the handymen out there who don't.
Vetting Contractors
Make sure you have an understanding or relationship with your contractor. In some cases, if they have employees, the contractor will need an EIN number. If you're going to pay a contractor and you have a rental property, you'll need to provide 1099 to the contractor for anything that costs more than $600 per year. The only way to find out if a contractor is registered with the IRS is to get a W9 before they start.
Workers compensation and liability insurance are required. Contractors need this, otherwise it can come back and haunt you. If a contractor does shoddy work or causes consequential damages in your home, the only way to get that money is to submit a claim against the contractor or their insurance company. So, get a copy of that accord certification from the contractor so you know they are licensed and insured. Then you have some recourse if something goes wrong.
If a contractor is injured on site and there's no workers comp insurance, you could be liable because someone was injured on your property. If you're an HOA manager, a workers comp claim could hit the association and be a charge against the association. Make sure you have a copy of the workers comp insurance, and make sure it's current.
Review Your Contract
Have a good contract. There is certain language that's necessary in contracts. It will ensure you are getting the best possible service. Have stipulated warranties, and get adequate warranties. There are statutory warranties and rights to cure. You want to make sure you have the language and have clearly defined how a warranty issue will be resolved and how a defective installation issue will be resolved. You want to have stipulated timeframes. If the contractor doesn't come back to fix anything, you can say there was a timeline agreement.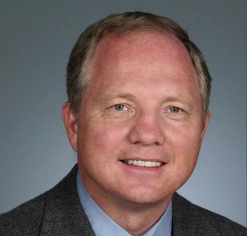 These are all good things to know and do. We are a network, and we do these things every day with vendors who want to be part of our network. We have excellent contracts and warranties, and we strive to over-serve our clients. If you have any questions or maintenance and home improvement projects for which you need a Minneapolis, St Paul, Twin Cities Handyman, please contact us at HandyQuick.