Hiring a Handyman Contractor
Choosing the Right Handyman Contractor in Minneapolis St. Paul
---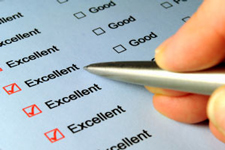 When you have jobs that need to be done in and around your home, calling a handyman service is a great way to handle a wide range of tasks. Today, as the real estate and construction industry is recovering and more and more new homes are being built, it can be difficult to find specialists in the building trades to handle repairs and small projects. The cost of hiring a specialist company to take care of simple or small jobs, too, can be high. Finding the right, professional handyman service helps get your work done quickly, and at a price that won't break your budget. But how do you choose from among the handyman services advertised on the Internet and in your local newspaper? Before hiring a contractor to do work in and around your home, our handyman service company recommends that you ask the questions below: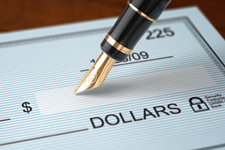 Are You Licensed? – Any handyman service you hire should have a current Contractor's License and should provide that license number. Our service company is a fully licensed general contractor.  We also have a network of subcontractors that are licensed in specific trades including Electrical, Plumbing, and HVAC specialties.
Are You Bonded & Insured? – To protect yourself in the case of damage or injury to someone working in your home, the handyman contractor you hire should be fully bonded and insured. Our company protects you with full bonding and insurance coverage.
How Long Have You Been in Business? – It's common for out-of-work construction and trade workers to start up handyman service businesses. Often, those businesses are closed as fast as they start, as soon as a new job is found. We got our start providing high quality on-call services as part of 33rd Company, one of Minnesota's TOP property management companies that has been around since 1993. These services received the 2012 Angie's List Super Service Award (33rd Company, Inc) and BBB A+ rating. HandyQuick MN LLC was created out of this successful beginning in 2012 to provide its services directly to the general public, and this service has been extremely successful.
Are You Qualified? – Make sure that the people who work on your home are properly qualified in their trade, especially for electrical, plumbing, and HVAC work. As a leading general contractor in the Twin Cities, we have an extensive network of qualified professional craftsmen in all trades, along with general handymen with a broad range of skills and experience. Whatever your job is, we'll assign fully qualified workers.
How Much Will My Work Cost? – You should expect and receive a complete, accurate estimate of costs or hourly charges before any work begins. If any additional work is required, it should be discussed with you before work continues. At HandyQuick, we will always provide you with an accurate price estimate or hourly rate, and will not change that price without discussing any changes in advance.
What Payment Methods Do You Accept – Along with cash and checks, we accept major credit cards for payment.
When Will My Work Be Completed? – All too often, homeowners are surprised when a handyman starts a job, but doesn't complete it quickly, or even leaves it unfinished to do other work. At HandyQuick, your work will be done efficiently and completely on schedule, and we'll tell you in advance how long it should take to complete.
Reliable, Trusted Handyman Service Contractor in Minneapolis St. Paul, MN
---
Homeowners, landlords, and property managers should insist on professional, qualified, licensed and insured workmen when they need any type of service in homes. Anything less can lead to unsatisfactory work or even dangerous conditions. That's why it is important to ask questions about anyone who will work in your home and get answers that satisfy you completely. At our full-service handyman and home maintenance company, we're always happy to answer your questions about us. Top-quality services, highly qualified workers, affordable, competitive pricing, and complete satisfaction with every job are our highest priorities. Call us today with your home repair, maintenance or remodeling jobs, and let us show you why HandyQuick is your best choice for residential handyman services.
Inquire About Our Services
651.333.4400