Cleaning & Maintenance
Complete Home Cleaning & Maintenance Services – Minneapolis St. Paul, MN
---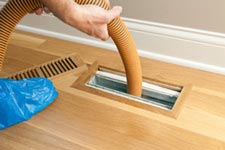 Just living in your Twin Cities metro area home creates wear and tear on every part of the home. In addition, dust and dirt accumulates in hard-to-clean areas, and important, but overlooked features in your home slowly deteriorate as time passes. All of this happens so slowly that most homeowners never notice the changes. Regular maintenance tasks that should be performed may be ignored or are difficult to accomplish. Keeping your home properly maintained whenever maintenance is needed is a great way to save money, since neglected maintenance can lead to costly repairs down the road. Without proper maintenance, your home's actual value can be adversely affected, too.
At our Minnesota handyman company, we're at your service for a wide range of interior home maintenance tasks. One call will bring our experienced network of technicians to your home to handle any cleaning or maintenance job efficiently, completely, and professionally. Whether you have just a few jobs that need attention or you're getting ready to list your home for sale or ready it for a new tenant, we're on call to handle all those maintenance jobs you can't fit into your schedule. From getting your home ready for a family reunion or holiday entertaining, too, you can call on our efficient, affordable home maintenance service to take care of everything. Our residential interior maintenance services include:
Deep Cleaning Services – Regular cleaning keeps your home looking fine, but some areas require deep cleaning from time to time. Kitchens, bathrooms, laundry rooms, basement utility rooms, and even baseboards accumulate dirt that is hard to remove. Our home cleaning service eliminates that grime for you.
Carpet Cleaning Services – One call to our home maintenance handyman service brings professional, truck-mounted carpet steam cleaning equipment and a trained carpet cleaner to your home. We have the best vendors who will bring your carpet back to its original beauty.
Window Cleaning Services – Inside and out, we will make your home's windows sparkle and brighten your home. Count on us, too, for storm window and screen service on a seasonal basis.
Wall & Floor Cleaning – Walls and floors accumulate dirt and grime in every home. A thorough cleaning by HandyQuick's experienced workers can make your home look brand new again, without painting or refinishing.
HVAC Cleaning Services – Call our Minneapolis St. Paul handyman company for all of your furnace, air conditioner and air duct cleaning needs. We have the knowledge and equipment to get those important jobs done right.
Caulking & Weatherproofing – Let our skilled, efficient handymen repair and replace old caulking and weather stripping for improved heating and air conditioner performance and big energy savings.
Re-Arranging Your Home – Sometimes, just changing the way furniture and other items are placed in a room can bring new life to your home. We can help move those heavy items around, at your direction. We can also arrange to have a home decorating consultant visit your home and provide custom decorating recommendations that really enhance the look and appeal of your existing furnishings.
Organizing & Clutter Elimination – If you need help getting your home organized and removing unwanted clutter, think of HandyQuick. We can help with the hard work of rearranging your storage areas and removing unwanted clutter quickly and efficiently.
Tenant Turnover Services – For landlords and property managers, our professional service crews have been long term ideal partners for preparing properties for new tenants when a previous tenant vacates. We'll perform all necessary tasks quickly, efficiently, and affordably, preparing your property for a quick rental to a new tenant. Whether it's cleaning, removing trash, carpet cleaning, or touch-up painting, we have all the skills to address any effort.
Home Showing Preparations – If your property is going on the market or you are a real estate professional, getting a home ready to show is an important priority. This is especially true in the current Real Estate Market. Rely on our complete range of affordable services for the job, and your home will be ready to show quickly.
Minnesota Most Trusted Home Cleaning & Maintenance Services – Minneapolis St. Paul
---
For all of your home maintenance needs, whether you're a homeowner, landlord, or real estate professional, one phone call to our Twin Cities home service company gets the job done quickly and professionally, at an affordable price. Our versatile general handymen, cleaning crews and building trade specialists are always on call for home maintenance tasks, both inside and outside your property. Why try to coordinate multiple service providers when you can just call our full-service home maintenance and handyman service? Our pricing is always competitive, and our service is superior. Call us today, and consider your maintenance chores done.
Inquire About Our Services
651.333.4400